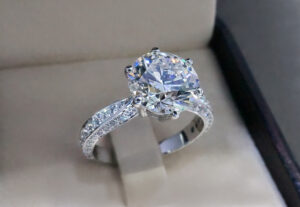 A moissanite stone and diamond are beautiful options for an engagement ring or wedding band. Both stones appear similar but differ with regard to cost and physical features. A diamond costs more than moissanite, but is it a good idea to invest in diamond rings when you have the option to spend less on a moissanite ring for your engagement? While the final decision is up to you, we will compare the gemstones here to help you with the choice.
Formation And Price
A natural diamond has carbon in it, so it can absorb a lot of impurities at the time of its formation. A diamond is made of a crystallized form of carbon, plus it comes in red, pink, green and many other colors. It is the rarity of the stone that accounts for its high cost. An excellent alternative to a diamond, moissanite is made of silicon carbide. A moissanite stone has a high fire and a good refractive index, which indicates its brightness. Moissanite is at least 10% more affordable than mined diamonds and lab grown diamonds.
Color And Clarity
Lab-made moissanite comes with a good sparkle, albeit not as vibrant or clear as the shine of a diamond. Moissanite is typically clear, sparkly and colorless, which makes it a good option for an engagement ring. It is an almost flawless gemstone. Conversely, diamonds are available in all rainbow colors with different external or internal flaws. Therefore, it is easier to choose a piece of jewelry with the best-looking moissanite as compared to a diamond jewelry item.
Hardness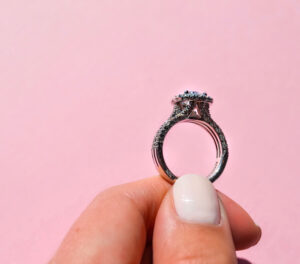 Moissanite ranks high on the so-called Mohs Scale of Mineral Hardness, with a 9.25 rating. Conversely, diamond has the perfect 10 rating on the scale. Only a diamond can scratch moissanite, and only another diamond can damage the hardest stone on the scale thus. Despite the slight difference in their hardness ratings, moissanite and diamond can last a long period without any damage or losing their appearance. When you pick a gold or platinum setting, a moissanite or diamond ring would last long.
Cultural Value
Diamonds are culturally important as well as associated with engagement, romance and marriage more strongly. Moissanite looks good but lacks the same kind of association as a diamond does with love. Your partner might regard a moissanite wedding band or engagement ring as a cheaper alternative to some other more conventional piece, like a diamond ring.