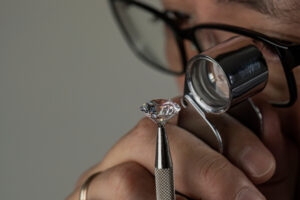 A diamond pendant can be a perfect gift for different occasions like a birthday, an anniversary, etc of your loved ones. Many people want to get their hands on a larger diamond, but as you all know natural diamonds are really expensive and many cannot afford larger diamonds. If budget is the only problem that restricts you from getting a larger diamond, then lab-grown diamonds can be a perfect solution for you. They can be pocket-friendly when compared to a natural diamond and they possess all the properties of a natural diamond.
Currently, different types of pendants are available in the market and you can customize them in any way you want. In this article, we are explaining the steps to follow to easily select a lab-grown diamond pendant from online stores.
Buying A Lab-Grown Diamond Pendant
You have to search and find a reputable vendor first. You should confirm that they are trustworthy and genuine.  Many online stores provide diamonds of poorer grades in an effort to cut prices. A higher priced, higher quality lab-created diamond is preferable to a lower priced, lower quality one. Let us now discuss the steps to buy a diamond pendant online.
Select The Style Of Your Pendant
Different styles are available for pendants and you have to decide which pendant style suits you the best. Wire basket solitaires, bezel designs, etc are some popular pendant designs you can choose from.
Choose The Metal For Your Pendant Chain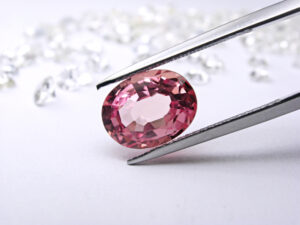 Common metals used for pendants are platinum, white gold, yellow gold, or rose gold. These precious metals are all strong enough to be worn every day. The best value is provided by 14K gold, which is attractive and strong but less expensive than 18K gold and platinum. Choose a tone that complements her other jewelry.
Select Your Lab-Grown Diamond
Pick the lab-created diamond you want in your pendant. Select the diamond shape, carat, cut quality, color, and clarity grades of your diamond. Lab-grown diamonds of almost all shapes and excellent cut and clarity grades are available for affordable prices.
Compare Similar Stones
After finding your desired diamond grades, compare them with other diamonds of similar grades. If you find another diamond better than the one you selected, go for that.
Review Your Pendant
360° view is available on most online diamond store websites. Use this view and analyze the look of your diamond pendant. Confirm the purchase only if you like the overall look of the pendant.