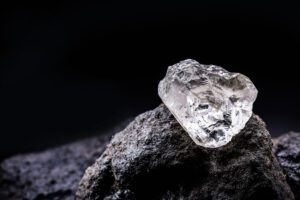 When selecting your diamond engagement ring, or any diamond jewelry, there can be a lot of options available for you. Round cut and emerald cut are two popular cuts used in diamonds. Both these cuts have unique features, and both can be an excellent choice for your engagement ring. As each diamond has its unique features, choosing one can be difficult. If you are stuck with choosing between a round cut and an emerald cut diamond, then this article can help you. Read below to know about both the cuts and how they differ from each other. Let us start with an overview of both diamond cuts.
An Overview
The round brilliant cut is the most popular diamond cut and more than 50% of the diamonds sold around the world are round cut diamonds. The major reason for their popularity is their excellent brilliance and sparkle. Their sparkle is superior to all other diamond cuts. The popularity and significant raw diamond wastage during its production make round-cut diamonds a little expensive. But rather than selecting incredibly expensive natural diamonds, you can choose lab-grown diamonds.
Emerald cut also contains 58 facets just like a round cut. They have an elongated shape with cropped corners. Emerald cut diamonds are very versatile, meaning it works with simple and ornate ring styles. The larger diagonal measurement of the emerald cut diamond makes it look bigger than its original size.
Sparkle
If sparkle is your only concern, then there is no better choice than a round brilliant cut diamond. Emerald cut diamonds offer less brilliance when compared to cushion, princess, or round cut diamonds. The sparkle depends on the cut quality too. A round-cut diamond with poor cut quality will not provide good sparkle and fire. Emerald cut diamonds are not that great in hiding their inclusions and small flaws but round cut diamonds are excellent at this property.
Price
Round brilliant cut diamonds are extremely expensive than similar grade emerald cut diamonds. Round cuts are expensive because significant raw diamond wastage occurs during their production and there is a huge demand for round cut diamonds.
Uniqueness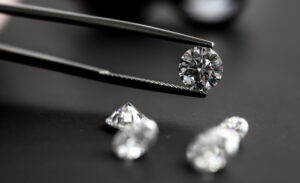 Emerald cut diamonds make up only 3% of diamond sales whereas round cuts make up more than 50%. So if you want a unique diamond cut rather than a popular diamond cut, an emerald cut diamond can be a great choice. Another advantage of the emerald cut is that they are available in a variety of shapes including squares and rectangles.