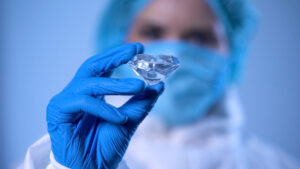 Cushion-cut diamonds, which were previously called old mine cut diamonds, can be a stunning and unique choice for your engagement rings. They were extremely popular during ancient days and these stones are now making a huge comeback because of the distinct appeal they can offer your engagement ring. There is a wide variety of ring designs available that come with cushion-cut diamonds. From solitaire to halo and pave, cushion diamonds can suit all ring settings. Additionally, you can get cushion-cut natural and lab grown diamonds that you can choose based on your budget.
Cushion-cut diamonds are similar to princess diamonds, as both of them have a square shape. However, princess-cut diamonds feature pointed corners, while cushion diamonds have soft, rounded corners. This diamond shape can offer a vintage look to your ring, hence, it can be a wonderful choice for you if you adore ancient ring designs.
Cushion-cut diamonds have some benefits as well as drawbacks. The following are some of the important pros and cons of cushion-cut engagement rings that you have to know:
Cushion-Cut Engagement Rings: Pros
Cushion-cut diamonds can be a beautiful choice for your engagement ring, as they can create a soft look with their rounded corners. There is a number of benefits associated with this diamond shape when compared to other diamond shapes. Some of the best reasons for you to choose cushion-cut rings are mentioned below:
Cushion-cut diamonds can offer wonderful brilliance and fire because of their faceting. Hence, if you want a shiny diamond ring, cushion-cut diamonds can be a good choice.
Cushion diamonds provide a classic and romantic appeal to your ring. It can be suitable for brides who want their engagement ring to look modern with a hint of vintage charm.
Cushion-cut diamonds are less costly than round diamonds making them a suitable choice for people on a budget.
As cushion-cut diamonds have rounded corners, they are less prone to chipping when compared to other square-shaped diamonds like princess diamonds.
Cushion-Cut Engagement Rings: Cons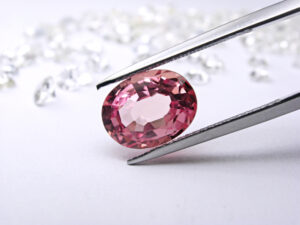 Cushion-cut diamonds are less brilliant than round diamonds.
They might appear smaller than many other diamond shapes, hence, you will have to get cushion diamonds with higher carat weights for your ring to look bigger.
Cushion-cut diamonds can show color well, hence, you will have to go for diamonds with higher color grades so that the yellow tint won't be visible.
The cushion cut can also be suitable for people who prefer colored diamonds, as it can enhance their color.