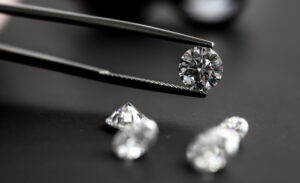 Selling diamond jewelry can bring you a huge loss, as the value of these stones can greatly depreciate over time unless you have a rare diamond. Therefore, it is important for you to be careful when selling your diamond rings or any other pieces of jewelry that come with these stones. The following are some tips that can help you to get the best price when selling your diamond jewelry.
Know The Setting
Like the gemstones, the metal of your ring is also valuable. Therefore, it is important for you to be aware of the setting of your jewelry. Different metals have different values and platinum is the most expensive option among them. The next most valuable metal is gold, and silver has a lower cost and value when compared to these two metals.
If you have heirloom jewelry and are not aware of the metal used, then you can get your ring appraised to determine its value.
In addition to the metal, the design and setting of the ring are also important in determining its value. If you have an antique ring with some unique designs, then its value can be high. If you bought your ring at an auction and it used to belong to royalty or celebrities, then they might also get a better price, but you have to be careful to whom you sell the ring. If your ring is special in some way, you can sell it in an auction to get the best price.
Know The Diamond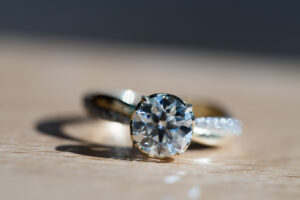 Make sure that you are aware of your stones before selling them. Check whether your ring has natural or lab grown diamonds. The resale value of lab-grown diamonds can be extremely low when compared to natural diamonds.
The value of colored diamonds can be different from that of colorless diamonds. Some diamond colors like yellow and brown are less valuable than colorless diamonds, whereas, certain rare colors like red, blue, and green are extremely costly than colorless stones.  If you have these rare-colored diamonds, then you are one among the luckiest, as you can earn a fortune by selling them.
Know Where To Sell The Diamond
A lot of people sell their diamond rings to a pawnbroker. But he will pay you the lowest amount so that he can earn a profit by reselling them. Selling them to a jeweler is another option you can get, but they will also offer a lower price.
Another option is to sell your ring in an auction. There is a large number of online sites that help people to sell their diamond jewelry through online auctions. But be careful when you choose a site and make sure that they are genuine.