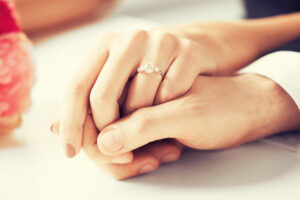 Lab grown diamonds have become increasingly popular in recent years due to their environmental friendliness and affordability. However, some people worry that wearing lab grown diamond rings could cause skin problems on their fingers. An in-depth analysis of this subject is presented in the following article.
What Is A Lab Grown Diamond?
The extreme pressure and temperature conditions that naturally exist in the Earth's mantle where diamonds develop are replicated in the laboratory to produce lab produced diamonds. A diamond that is optically, physically, and chemically identical to the mined diamond is the end result. Due to the absence of mining processes that have a negative impact on the environment, lab-grown diamonds are frequently less expensive than mined diamonds.
Can A Lab Grown Diamond Ring Cause Skin Problems?
There is no scientific evidence that wearing lab grown diamond rings can cause finger skin problems. However, like any other piece of jewelry, if the ring is too tight or rubs against your skin, it can cause irritation and discomfort. This can cause redness, itching, and sometimes blisters and sores. Additionally, some people have allergies or sensitivities to certain metals used in jewelry (such as nickel and copper), which can cause skin irritation.
How Can I Prevent Skin Irritation When Wearing Lab Grown Diamond Rings?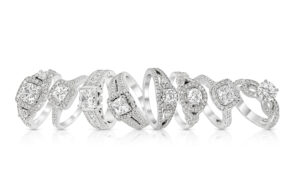 When wearing a ring, it's crucial that it fits tightly but is not too tight to avoid skin issues. Additionally, it's crucial to keep them off while doing activities that could harm your rings or fingers and to avoid wearing them for extended periods of time. Furthermore, it's critical to maintain clean, dry hands in order to avoid germs and other microbes building up on the ring and creating skin discomfort.
What Are The Benefits Of Wearing Lab Grown Diamond Rings?
Wearing a lab-grown diamond ring offers several advantages, including cost, durability, and environmental friendliness. Since child labor and other forms of exploitation that are frequently linked with mining for diamonds are not used in lab-grown diamond production, they are also regarded as conflict-free. Additionally, because lab-grown diamonds are available in a wide range of sizes, shapes, and colors, it is simple to pick the ideal ring for any occasion.
In conclusion, there is no proof that wearing lab-grown diamond rings might harm a person's skin.