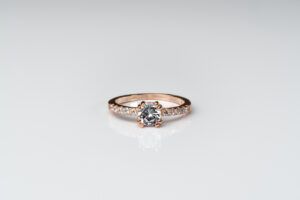 Diamond rings have a long history of representing wealth, status, and elegance. They are a well-liked option for engagement rings since they serve as a symbol of devotion and love. However, diamond rings have even more significance for royal families. Let's explore the reasons why royal families value diamond rings so highly.
History Of Diamonds And Royalty
Since ancient times, royalty has coveted diamonds. When Archduke Maximilian of Austria proposed to Mary of Burgundy in 1477, the couple received the first diamond engagement ring ever documented. Since that time, diamond engagement rings, wedding bands, and other special occasion jewelry have become very common. Diamonds' rarity is one factor in their value to royalty. One of the most valuable and rare jewels in the entire world is the diamond. They take billions of years to generate and are produced at great depths in the earth's mantle. Because of their rarity, they are more valuable and stand for wealth and status.
Symbol Of Power And Wealth
Diamonds have long stood for riches and power. Diamonds were thought to have magical qualities in antiquity and were utilized for protection and healing. Diamonds were worn by kings and queens as a sign of their status and riches. They are still a prestige symbol in today's society, and royalty frequently wears them to represent their position. Diamond rings are more than simply a piece of jewelry for royal families; they are also a representation of their riches and authority. The more expensive and significant a diamond is, the more the wearer's status is denoted by it. Royal families frequently pass down diamond rings from generation to generation as a mark of their ancestry and lineage.
Diamond Rings As Family Heirlooms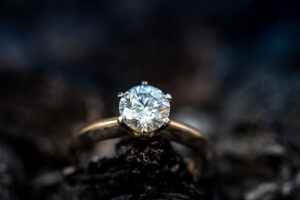 As family heirlooms, diamond rings have a special meaning for royal families. Diamond rings that have been handed down through the years may be seen in many royal families. The family treasures these rings because they represent their history and customs and have sentimental importance. For instance, the sapphire and diamond engagement ring that Princess Diana wore and subsequently gave to Kate Middleton is a cherished family relic. Princess Diana herself initially picked out the ring, and it has since come to represent both her legacy and the undying love she had for Prince Charles.
Finally, it should be noted that diamond rings have an important role in the traditions and history of royal families. They are frequently passed down through the years as family heirlooms and are a sign of authority, prosperity, and prestige. Diamond rings serve as more than simply a piece of jewelry for royal families; they also serve as a reminder of their illustrious past. They represent the couples' ongoing love and dedication and act as a remembrance of the memorable times in their life.