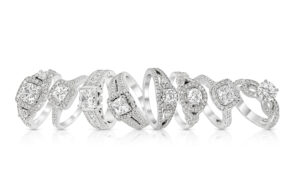 It's not easy to choose an engagement ring for a nurse or a doctor. You must consider the conditions your girlfriend works in on a daily basis, in addition to picking a diamond and setting she will enjoy. For both your fiancée and her patients, the ring must be safe. It must be put up in such a way that it avoids snags and allows your spouse's vocation to continue as usual.
Fortunately, you don't have to settle for a dull ring. Nurses and doctors can choose from a variety of engagement ring styles. As a result, you should be able to locate a lovely, functional ring that matches your partner's preferences. Some may prefer lab-grown diamonds, while others prefer natural diamonds. What matters is the cut and the ring setting because both these factors are essential for choosing an engagement ring that fits the profession.
Here is the list of some of the best engagement rings for healthcare professionals.
Low-Set Engagement Rings
Looking for engagement rings with a low setting is the greatest advice. Because the diamond setting isn't as protrusive, there'll be less chance of breaking latex gloves, banging against equipment, or scratching patients.
While the gemstone in a low-set ring isn't as apparent as in a classic high-set ring, many designers compensate by adding smaller diamonds to the band. Channel set rings strike the perfect combination of elegance and functionality. They're safe and protected, and the diamond arrangement on the ring adds a touch of glitz and beauty.
Diamond Bands
Multi-row diamond bands or eternity bands are a far more practical option for people who are healthcare professionals. Diamond bands feature a lot of smaller gemstones spread out over all or portion of the ring, posing a far lower danger of damage than a single large diamond in a conspicuous setting. Diamond bands have a brighter brilliance than standard engagement rings since diamonds encircle the entire finger.
Bezel-Set Engagement Rings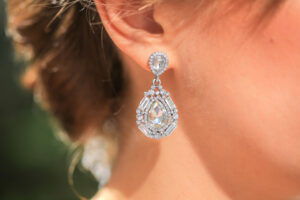 A bezel setting is another ring type that is ideal for people in the medical field. Instead of prongs, a thin metal rim holds the diamond in place. This sort of setting is far more secure, making the gemstone less likely to fall out. It also guards against damage to the diamond.
Because there are no prongs and the setting is lower, there is less danger of snagging or scratches. A bezel-set ring has an extremely low probability of getting snagged on garments or gloves. Bezel-set engagement rings are most prevalent with Round Cut diamonds, but any shape can be produced.