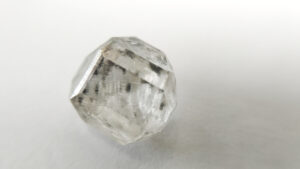 As people all around the world are looking for alternatives to mined diamonds, lab-grown diamonds, and moissanite have slowly made their way into the gemstone industry. People who are not interested in buying conflict diamonds are looking for alternatives. According to expert jewelers, the best alternatives people have right now are moissanite and lab-grown diamonds.
Both these mined diamond alternatives have their characteristics, and they have a lot of differences also. If you are keen on learning about the differences between lab-grown diamonds and moissanite, keep reading this article.
Lab-Grown Diamond
As the name suggests, a lab-grown diamond is any diamond that is created in a laboratory. Usually, diamonds are created deep inside the earth over several years. Torrid heat and high pressure are required for the formation of natural diamonds. To create synthetic diamonds, these conditions are recreated in a lab with the help of advanced technology.
There is a noticeable rise in the admiration of lab-grown diamond ring among people these days. The main reason is that they are ethical and have minimal environmental impacts. Also, the only difference between a natural and a lab-grown diamond is their origin. They are similar to each other in every other aspect. If you look at a lab-grown diamond and a mined diamond at the same time, you could not tell the difference.
Moissanite
Moissanite, which is created from the mineral silicon carbide, is frequently used as a diamond substitute in jewelry because of its gleaming beauty, durability, and lower cost. Even though moissanite is not diamond, they have their own set of advantages and are the preferred diamond substitute for many people.
Differences Between Moissanite And Lab-Grown Diamond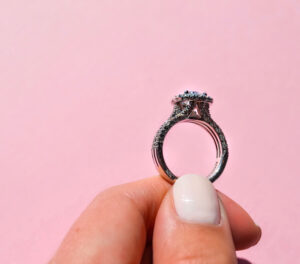 Lab-grown diamonds can be procured in a rainbow of colors. As a result, they can be colorless, nearly colorless, or colored like blue, red, or purple. Moissanite is solely found in uncolored, near-colorless, and yellowish-green hues in nature.
Since lab-grown diamonds and mined diamonds are similar physically and chemically, they both have the same hardness. As we know, diamonds are the hardest substances on the planet. However, moissanite is not as hard as diamonds.
In the case of refraction, moissanite is doubly refractive. However, lab-grown diamonds are only singly refractive. Lab diamonds are more expensive because they are tougher, more conventional, and more sought after. When comparing moissanite to lab-grown diamonds, moissanite is the more affordable option.