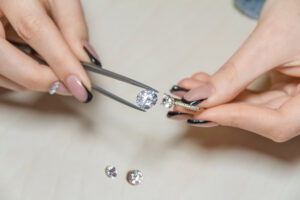 Diamonds are formed when the carbon atoms deep down the earth crystallize due to the high heat and pressure. As you all know, these diamonds are mined from diamond mines and you have probably heard about the environmental impacts of diamond mining. Not only the environment, but the diamond mine workers also suffer a lot. The health hazards associated with diamond mines are plenty which include noise and vibration, toxic gases, dust, etc. Another problem is that it takes about one billion years to three billion years for a diamond to form in nature. That's a lot of time to wait for a diamond, right?
So as a solution to all these problems, lab-grown diamonds were introduced. The exact environmental conditions for producing a diamond in nature are simulated in a lab to produce lab-grown diamonds. It is an energy-consuming process to simulate the diamond growing conditions, but it is faster and has fewer environmental impacts. Let's know a little more about lab-grown diamonds.
What Is A Lab-Grown Diamond?
As mentioned earlier, diamonds grown in artificially simulated diamond growing conditions are called lab-grown diamonds. These diamonds have exactly similar properties to real diamonds. These diamonds can be used to make all sorts of jewelry including engagement rings. Do understand that lab-grown diamonds are not fake or imposters of real diamonds.
The major advantages of lab-grown diamonds are that they are less expensive, have less environmental impacts and the diamond growth rate is faster.
Why Is A Lab-Grown Diamond Less Expensive?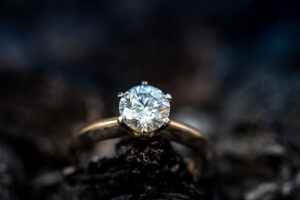 Origin is the only difference between a natural diamond and a lab-grown diamond. Diamond mining is a very expensive process. The production cost of a natural diamond includes the diamond mining cost and labor cost. Moreover, there are many middlemen associated with a diamond reaching a customer.
When it comes to lab-grown diamonds, they are relatively cheap. The cost of production of lab-grown diamonds includes the cost of equipment, production method, and labor costs. When compared to the total production cost of a natural diamond, lab-grown diamonds are economical.
 Also, diamond mines are depletable whereas such a problem doesn't arise with lab-grown diamonds. With time, the availability of natural diamonds can reduce and this can increase the price further. These are the reasons why customers can buy a lab-grown diamond at a price that is way lesser than a natural diamond.