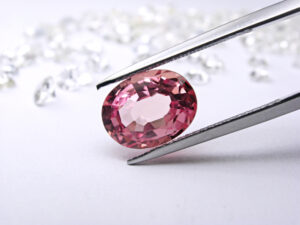 A beautiful diamond ring in a design featuring a large center diamond is the most popular choice among engagement rings. Such a design, however, may turn out to be out of your price range owing to the expensive center diamond. Let us take a look at some ways to get a great design at a pocket-friendly price.
The Role Of Side Stones In Enhancing Brilliance
The part played by side stones in accentuating the look of the center diamond and in adding more beauty to the overall design is quite often not emphasized enough. A few beautiful stones added to the design can effectively add more sparkle and make the ring look bigger. There are umpteen ways to go about adding side stones to your diamond engagement ring. If you are an artistic design enthusiast, play around with your own designs and get the ring done in a design that appeals to you the most. If you don't want to rely on your artistic side, you may go with some expert advice from your jeweler and choose a beautiful ring featuring brilliant side stones from their existing collection, or opt to go with customizing your ring with assistance from the jeweler.
Things To Keep In Mind While Choosing The Stones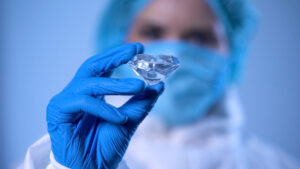 Before you make the choice of side stones, make sure to be clear about your expectations from the final design. For example, if your intention is to make your center stone look bigger rather than purchasing a highly expensive, huge stone, you can choose to add a halo around your center stone with smaller diamonds of the same cut, clarity and color as that of the center stone. This will make the arrangement look like one huge stone set in the center of the ring. If your idea is to add to the sparkle of the center stone, feel free to add as many halos around the ring as you please. But, make sure to add stones of the same color to get the most brilliance. If your sole intention is to add to the sparkle of your ring, you may go with popular options like the channel or pave setting.
Those brides-to-be who have set their heart on a diamond ring with a brilliant sparkle have no reason to lose hope since there are many ways to work around the price and get a design that is dazzling and affordable.