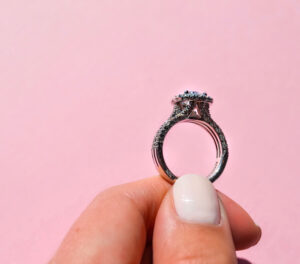 Diamond pendants are one of the best gifting options, whether it be an anniversary gift, graduation celebration, birthday gift, or a gift to treat yourself. You can never go wrong with a diamond pendant. Solitaire diamond pendants are one of the most popular options that are commonly preferred by people. There is also a wide range of other designs available in diamond pendants. If you are planning to get a diamond pendant, then this article can be helpful for you, as we list some of the important things you have to consider when getting it:
Choosing The Diamond
There are several important factors that can influence the selection of a diamond for your pendant. The brilliance, shape, size, and quality of the stones are some of the important attributes that you have to consider. Additionally, think of lab grown diamonds instead of natural ones, as they can be more ethical and cost-effective than natural ones.
Ask your jeweler for certificates when getting diamonds. Grading certificates are extremely important for these stones, as they are a marker of their quality. You can determine the quality of your diamond by analyzing the grading reports. Some of the important quality attributes that can affect the look and value of your diamonds include clarity, cut, and color. Additionally, you have to check the carat weight of your diamond, as this factor can have a significant impact on the price of your stone.
Choosing The Metal
Different metal options are available for you when it comes to diamond pendants. If you have a flawless, colorless diamond, then choosing a white metal (such as platinum or white gold) can be a wonderful option, as these metals can complement the white sparkle of the stone.
On the other hand, metals like rose gold can offer a warm look for your diamond pendant. Additionally, yellow gold can be suitable for people who want a vintage aesthetic for their diamond pendants.
Silver is another possible option that can be available for very cheaper rates. As diamond pendants won't be put under huge pressure like diamond rings, you don't have to worry about this metal getting damaged quickly. However, silver is a soft metal, hence, you have to take good care of your diamond pendant to avoid scratching and other damage.
Choosing The Setting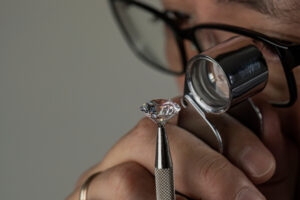 Solitaire setting can be a great option for diamond pendants, as they can brilliantly showcase your stunning center stone. You can also choose pendant settings that come with small stones surrounding the center diamond to create a spectacular sparkle.
All these parameters are important for diamond pendants. Hence, choose them carefully when planning to get a diamond pendant.