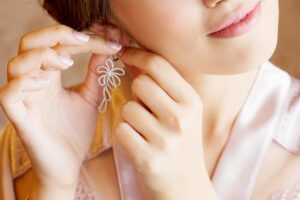 Lab grown diamonds, also known as synthetic or artificial diamonds, have gained popularity as an ethical and sustainable alternative to natural diamonds. While these diamonds offer several advantages, it is essential to recognize that their production is not entirely without environmental hazards. The manufacturing process of lab grown diamond rings presents certain challenges that need to be addressed to ensure a truly sustainable diamond industry.
The Production Process And Energy Consumption
The production of lab grown diamonds involves advanced technological processes, such as high-pressure, high-temperature (HPHT) and chemical vapor deposition (CVD). These methods require significant amounts of energy, which predominantly comes from fossil fuel sources. The energy-intensive nature of lab grown diamond production contributes to carbon emissions and increases the carbon footprint of the industry. Embracing sustainable energy alternatives would significantly reduce the greenhouse gas emissions associated with lab grown diamond production, making it a more environmentally friendly option.
Water Usage And Wastewater Disposal
Another environmental concern arising from the production of lab grown diamond rings is the substantial water usage involved in the manufacturing process. The diamond growth requires a constant supply of water, both as an ingredient and for cooling purposes. Furthermore, the wastewater generated during the diamond production process needs proper treatment and disposal. The chemicals used in the growth process, such as methane and hydrogen, can contaminate water bodies if not handled appropriately. Implementing efficient water management practices and investing in advanced wastewater treatment technologies are vital to minimize the environmental impact of lab grown diamond production.
Chemical Usage And Waste Management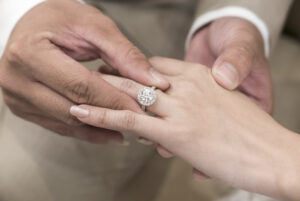 The production of lab grown diamonds often involves the use of various chemicals, such as methane, hydrogen, and carbon-containing gases. These chemicals are used to create the necessary conditions for diamond growth. While the industry strives to ensure the safe handling and containment of these substances, there is always a risk of chemical leaks or spills during the manufacturing process. To address this issue, manufacturers should prioritize the implementation of stringent safety protocols and invest in advanced waste management systems. Proper containment and disposal of chemicals and waste products are essential to prevent environmental contamination and safeguard the surrounding ecosystems.
Recycling And Circular Economy
To further reduce the environmental impact of lab grown diamond production, the industry should emphasize recycling and the establishment of a circular economy. By implementing effective recycling programs, manufacturers can recover and reuse materials, reducing the need for new resource extraction. This approach would contribute to minimizing waste generation and conserving valuable resources. Additionally, promoting a circular economy would involve designing diamond production processes with end-of-life considerations in mind. Developing strategies for the recycling or repurposing of lab grown diamonds at the end of their life cycle would ensure a more sustainable and environmentally responsible diamond industry.