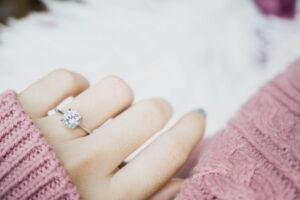 When you consider custom jewelry designing, you may feel that it is daunting as well as costly and time-consuming. However, it does not have to be any of those things. Jewelers use different ways to identify the preferences and requirements of customers, including questionnaires. Filling out a jeweler's webform may help you make the right jewelry piece for you or your loved one. Here, we will simplify the process of choosing custom diamond rings for you.
Sketch
Many designers can craft a sketch on the basis of your questionnaire answers. If you decide to get an engagement ring sketch, sellers will pair you with a jewelry designer for you to work with throughout the process. There are numerous options to bring a custom touch to your ring, including the prong and band styles as well as the diamond placement and choices. According to those options, you may get a unique ring made for your purpose.
Assume a situation where you know that your lover wants an oval diamond on a gold band that will sit 7lowest to their finger. In that situation, you may end up having a ring without any metal element at the lowest part and with a halo diamond setting.
Choose Your Diamond
You can choose from recycled diamonds, mined diamonds and lab grown diamonds. Each of those options can be sustainable and ethical. Your ultimate choice may depend on your budget, preferences and other factors.
Natural Diamonds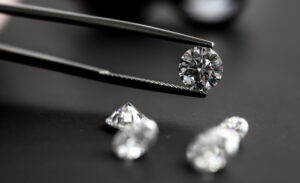 There are diamonds sourced from conflict-free areas, although only a limited supply of these items is available on the market. Mined diamonds may be pricier than the other options here but are the most conventional choice.
Recycled Diamonds
There are diamonds that come back from the industry in a reshaped and cleaned-up state. Also known as reclaimed diamonds, these are mined stones once used in jewelry settings that can be put in other pieces of jewelry. Diamonds are hard products and suitable options for recycling. It is possible to use diamonds multiple times with no sign of wear and tear.
Lab Diamonds
Diamonds are created at laboratories in many parts of the world. Known as lab-created diamonds, these are atomically identical to their mined counterparts and can come at half their cost. Numerous couples choose lab-generated diamonds since these are affordable stones that allow them to invest more in their honeymoon.