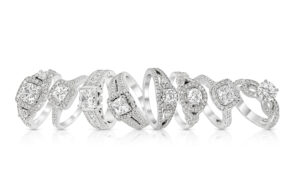 Even with a large number of contemporary ring settings available, a lot of brides still go for classic ring settings for their engagement to create a timeless look. If you want a traditional and classic option for your engagement ring, the following are some of the best options you can consider:
Solitaire
The most popular and classic option in engagement rings is the solitaire setting. A large number of brides go for this design to flaunt their big diamonds. Solitaire ring settings come with a single stone and there are no other design elements present in this ring to take away the attention from your center stone.
But as this ring setting demands a bigger stone, you will have to spend a huge amount to get a solitaire ring. Therefore, it may not be affordable for everyone, especially, solitaire rings that come with high-quality diamonds. But you can choose lab grown diamonds or other alternative options like cubic zirconia or moissanite to make your solitaire ring affordable.
Cushion-Cut Diamond Engagement Rings
Cushion cut diamonds are one of the popular choices among brides who love classic ring designs, as these stones come with a vintage appeal. With a square shape and soft, rounded corners, cushion-cut diamonds combine the elegance of ancient ring designs with modern styles.
Round Brilliant Engagement Rings
One of the best options among brides who prefer traditional engagement rings is round brilliant diamonds. It can offer a timeless look to your ring, especially, when combined with prong settings.
Round brilliant diamonds can also give a dazzling shine to your ring because of their ability to reflect and refract light in a perfect way. Hence, it is the first choice of brides who prefer their engagement rings to be sparkly.
Three-Stone Engagement Rings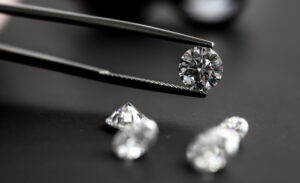 This ring setting is known for the wide range of designs and styles it comes in. It can be a spectacular option for people who want to create customized designs for their engagement rings, as you can get a wide variety of options to create unique styles. It is possible for you to mix and match different diamond shapes, colors, and other gemstones with this particular engagement ring setting.
Halo Setting
You can go for a halo setting if you want some extra sparkle for your engagement ring. It surrounds the center diamond with small stones to make the ring more adorable and shiny.
You can go for these ring settings if you are looking for classic engagement ring designs. In addition to these settings, other ring settings like pave and channel can also be suitable for you.