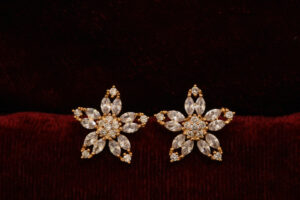 Solitaire rings are one of the most popular options among engagement rings. Known as the simplest ring setting, solitaire rings create a classic choice for people who prefer minimalistic designs. This setting makes it an incredible option to show off your big, shiny center stone.
Nevertheless, if you find that your solitaire rings are too boring after a few years, then you can upgrade your ring in a few simple and stunning ways. The best ways to upgrade your solitaire rings are listed below:
Add Halos
This includes adding small accent stones around the center diamond. Your center stone will be surrounded by diamond halos which can offer it a bigger appearance. These additional stones can improve the overall appeal of your solitaire ring, as they can make your ring bigger and shinier.
Embed Your Band With Accent Stones
Adding small diamonds to the band of your ring can offer it an extravagant look. The pave setting and channel setting include accent stones embedded in the band of your ring. You can incorporate any of these settings into your solitaire ring to improve its look.
As accent stones are very affordable, including them in your ring won't cost you much. If you choose lab grown diamonds for your accent stones, they can be very cheaper than natural stones.
Add Side Stones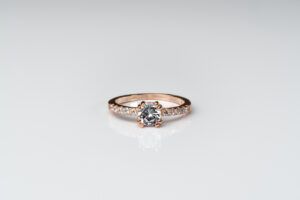 You can add some extra stones on either side of the center diamond of your solitaire ring to convert it into a 3-three or 5-stone setting. This can be helpful to entirely change the look of your ordinary solitaire ring. You can choose to add side stones of different shapes and colors to your solitaire ring. An array of options are at your fingertip if you are planning to add side stones to your ring.
Bring A Stunning Contrast To Your Ring
When adding accent or side stones to your ring, choose a color that is different from that of your center stone to bring a stunning contrast to your ring. For instance, if your center stone is colorless, then you can add blue or green accent stones around it to give it a vibrant appeal.
You can choose colored diamonds or other gemstones to add a pop of color to your rings.
If you are not sure about the right choice to enhance the look of your solitaire ring, then it is better to take your ring to a jeweler who can offer a wide variety of options for you to choose from.