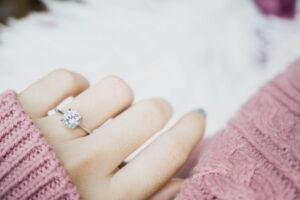 One of the most significant recent advancements in lab-grown diamonds is the ability to make colored diamonds. Lab-grown diamonds can be made in a range of colors, including blue, pink, and green. This has given purchasers of lab-grown diamond jewelry more options. Lab-grown diamonds can be made in yellow, pink, blue, and green, which can appeal to buyers looking for distinctive jewelry. Let's look at how the color grading system works and how a regular customer can ensure the quality of a colored diamond.
Grading System For Coloured Diamonds
Coloured lab-grown diamonds are graded based on their base color, intensity, and any secondary colors that may be present.
The base color of a colored lab-grown diamond is the primary hue that is present in the diamond. Base colors can range from shades of yellow and brown to shades of pink, red, and purple. The intensity of the base color refers to the strength or saturation of the color. Intensities are typically graded on a scale from faint to vivid. Secondary colors are additional hues that may be present in a colored lab-grown diamond, in addition to the base color. These can include shades of green, blue, or orange, for example.
Gemologists compare a lab-grown diamond to a set of master stones, which have a certain color grade. Lab-grown diamonds are rated based on how closely they match reference stones.
The grading system for colored lab-grown diamonds might vary between labs. To achieve an accurate diamond color grade, use a reputed lab with knowledgeable gemologists.
How Can A Customer Know If They Are Buying A High-Quality Coloured Lab-Grown Diamond?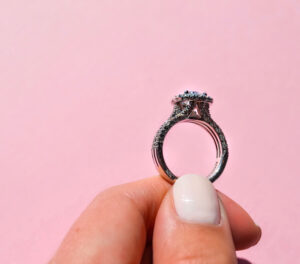 Choose a reputable retailer: Look for retailers that have a good reputation and are known for selling high-quality diamonds. It is also a good idea to choose a retailer that offers a return policy and a certificate of authenticity.
Request a grading report: A grading report, or certificate, describes a diamond's quality and qualities. Request a grading report from a respected lab, such as GIA or IGI.
Examine the diamond carefully: Take the time to examine the diamond carefully, looking for any visible flaws or inclusions. A high-quality, lab-grown colored diamond should be free of visible flaws and inclusions.
Consider the price: Be aware of much cheaper diamonds when buying one. In general, high-quality lab-grown colored diamonds cost more.
Ask questions: Ask the retailer or lab any diamond-related inquiries you have. A respectable vendor or lab can give details on diamond quality and attributes.